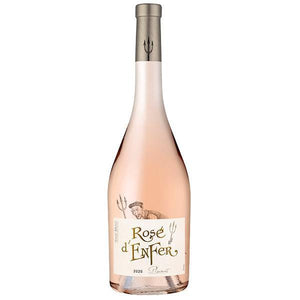 It is the story of a devil, a bit of a scoundrel and disguised as a winegrower – decked out in a beret and wearing clogs, who succumbs to temptation and becomes a grape thief in the vineyards of Saint Mont. His name: Belzébuth DEVIL, born in 1981, like the Saint Mont appellation…

Light pink color with bluish reflections.
Aromas of red fruits – gooseberry and blackcurrant, and hints of raspberry.
Lovely freshness on the palate, with a hint of liveliness and a delicious finish.