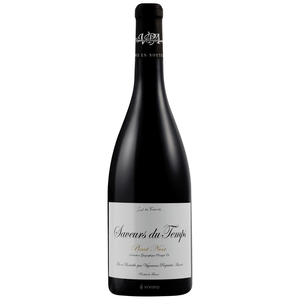 Crimson color. Nose very present, round tannins. Morello cherry and small red fruits aroma.
100% Pinot Noir
"Set on the right bank of the Rhône, a few steps from the historic site of the Pont du Gard, Vignerons Propriétés Associés is one of the principal wine producers in the Rhone-Mediterranean area.  Their vineyards are located in a triangle between the famous commune of St Hilaire d'Ozilhan at the heart of the southern slice of land bordering the Gard region and the Côtes du Rhône, then head westward towards Sommières, to the edge of the Camargue Region.
Close to the Mediterranean sea and the Roman city of Nîmes, the vines are situated on a very healthy terroir thanks to dry, warm weather and a soil covered with rolled pebbles.  The 2,700 hectares of sustainably-farmed vineyard extend in a complete circle around the city of Nimes, the unique vineyards supply a diversity of exposures and microclimates.